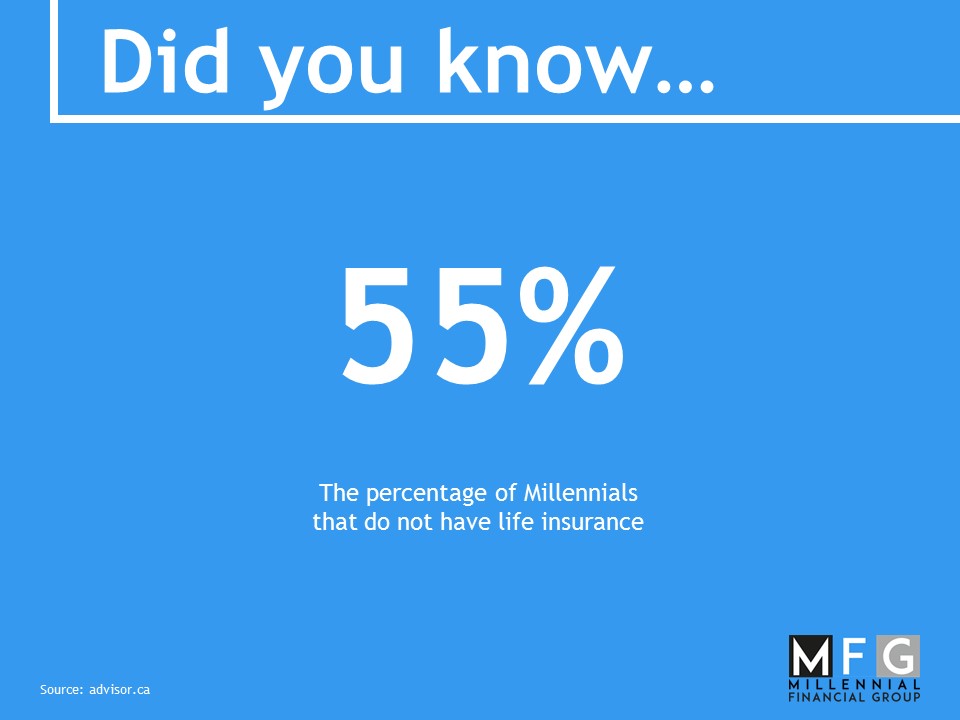 So you thought you knew about life insurance…
An article published by advisor.ca "Why you need to help Millennials understand Life Insurance" gives some key facts into how Millennials perceive life insurance. Their focus is more aligned towards paying off student debt to managing day-to-day expenses to buying homes for their growing families.
The top financial priorities that trump life insurance are paying down debt (25%) and saving for a home (21%).
Most Millennials are not aware of the advantages that life insurance can provide.
Have questions about life insurance and what it can mean for you? Give us a call at (416) 756-4646 or via email at info@millennialfg.com. We can help make sense of it all.
Source: http://www.advisor.ca/news/industry-news/why-you-need-to-help-millennials-understand-life-insurance-236055