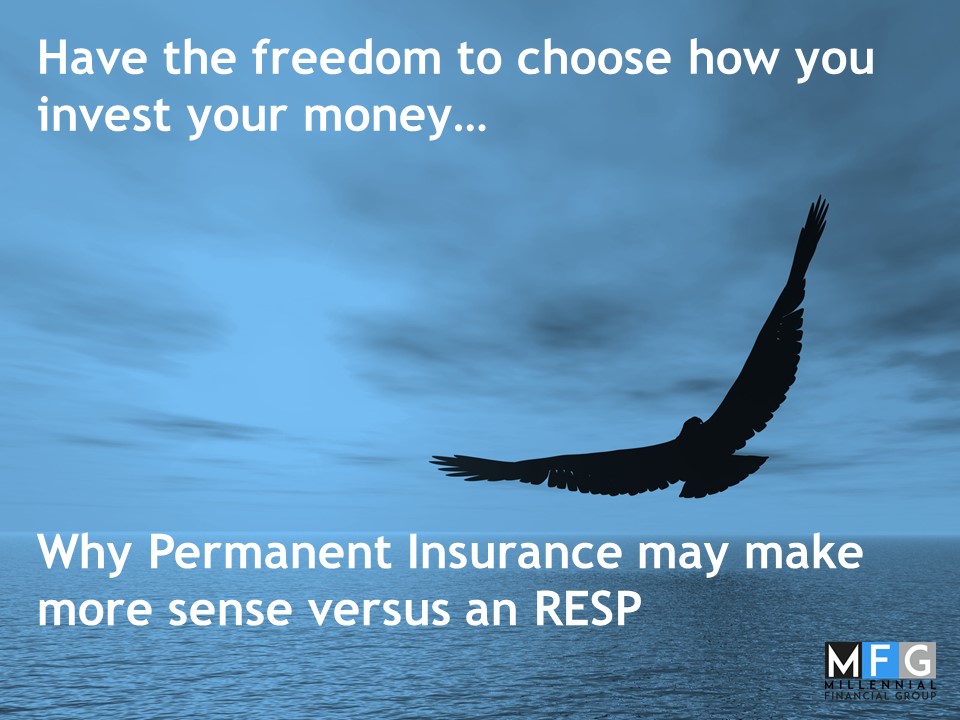 Wondering what makes the most sense when saving for your child's education? A big component to financial planning, involves saving for your children.
Most parents want their children to go to college or university, however, they are unaware which investment makes the most financial sense.
Permanent Insurance
Registered Education Savings Plan (RESP)
·         Alternative to an RESP

·         No restrictions on how funds are used

·         Can be paid off in 20 years, eliminating future costs once the child reaches adulthood

·         Tax Deferred

·         Lifetime total of $50,000 per child

·         Government contributes a Canada  Education Savings Grant (CESG) of 20% of contributions, up to $500 per year, to a lifetime maximum of $7,200 for each child
What if your child pursues post graduate studies that cost more than $50,000? Consider the value of being able to give your child a debt free post-secondary education.
Have questions or want more information? Give us a call at (416) 756-4646 or email us at info@millennialfg.com.